Physical Therapy Scholarship Winners ReminderCall
ReminderCall is once again proud to announce our Physical Therapy Scholarship Winners. The ReminderCall Physical Therapy Scholarship awards 5 $1,000 scholarships to outstanding students in an effort to help them enter the exciting field of Physical Therapy. These scholarships are presented to Physical Therapy students who not only have great grades but show a strong commitment to continuing their education.
As a company that values the importance of efficiency and seamless communication in the healthcare industry, we understand how crucial it is for physical therapy practices to stay connected with their patients. That's why we offer top-notch appointment reminder services to help streamline the scheduling process and reduce no-shows. Our appointment reminder system is designed to provide convenient notifications to patients, ensuring they never miss an important therapy session.
If you're a Physical Therapy practice looking to improve patient engagement and reduce appointment cancellations, consider integrating our reliable and user-friendly appointment reminder system into your workflow. Visit ReminderCall.com to learn more about how we can support your practice and enhance the overall patient experience.
2021 Physical Therapy Scholarship Winners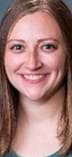 Kasey Pinch
St. Ambrose University, Davenport, IA
"My passion for helping and serving people coupled with a natural curiosity about the human body and how it works drove my decision to explore a career within health care. Throughout high school, I embraced all classes within the biomedical realm and eagerly began the pursuit of my biology degree in preparation for future service within the field of health care. […] Physical Therapy especially sparked my interest after researching the many ways in which a physical therapist can positively impact the lives of others. Throughout my life, I have been fortunate in being accident and injury-free so my exposure and experience in observing physical therapists was limited. It was not until volunteering with the Adapted Fitness program at the University of Wisconsin, Madison that my interest in physical therapy grew and I was encouraged to seek opportunities to learn more about the field. No longer did I view physical therapy as a career limited to helping people cope with injuries. Instead, I learned that physical therapy allows individuals to regain maximum function of the entire movement system."
Merari Garcia
Texas Woman's University, Denton
"It's been a long and hard road but as I approach my last year of PT school, I know every second of it was worth it. My aim now is to become a competent PT and to provide the best care to my future patients. I hope to be a good servant to those in need and especially those whose English is not their first language. I know that I have been blessed to live in a multicultural environment and even more so to speak fluently more than one language. I
am sure those skills will aid me in providing the best of care to my patients. I know that everything I have gone through has and continues to shape me into the future provider I wish to become."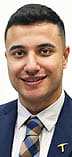 Mauricio Calvo
The University of Texas at El Paso
"As a humanitarian, my professional goals are not to reach financial riches but rather to promote human welfare throughout the border region. I see myself contributing significantly to meeting the APTA's vision as it aims at serving people from all walks of life regardless of their socioeconomic status. As a doctor of physical therapy, I will be more than willing to offer
affordable and quality health services to people from disenfranchised communities like my own. Thus, I believe that my diverse background, along with the many community engagement activities I have participated in, show that I am a deserving candidate for a rewarding scholarship. The funds will allow me to reach my educational and professional goals without the financial burden that many minorities face before and after graduation."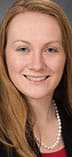 Brianna McCoy Donachy
East Tennessee State University, Johnson City
"[…]I remembered what my dad told me about moving parts when, at the age of 9, he introduced me to the engine components in the classic cars we restored. "Moving parts have to be maintained Brianna," he'd grumble in the voice of a weathered old mechanic as he showed me how to change fuel pumps and rebuild carburetors. I've seen through my shadowing experiences that people, much like the classic cars I learned to restore, need maintenance for their moving parts as well. My dad, for instance, a 1961 model himself, has a slower gait and has to move more deliberately than he once did. As his generation ages, it'll be up to practitioners like me to maintain those moving parts like knees, shoulders, and hips."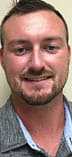 Marshal Terry John Burgess
University of Jamestown, ND
"When I was growing up, I loved to play sports and had many occasions where I was, unfortunately, injured playing the sports that I loved. For a few of these injuries, I had to go to Physical Therapy to rehab appropriately, and the PT I had was amazing at building my function and confidence back where it needed to be to play at the highest level possible. Between my love of science, anatomy, and helping people, the career of PT seemed to fit my future goals perfectly. This is a career where I can use my knowledge and manual skills to go hand in hand with my passion for helping people find and fulfill their dreams and goals. So far, I have been able to do three clinical rotations. With each rotation, I feel that I have been able to grow as both a PT and able to connect with my patients in a way to build rapport."
2020 Physical Therapy Scholarship Winners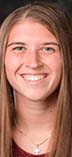 Michelle LaFave
The University of Wisconsin, Madison
"By pursuing a career in physical therapy, I hope to influence and benefit the lives of all my patients. Giving back to the community and having a meaningful impact on my patients' health and quality of life is something I will strive for every day. I want to be able to put everything I have into helping others maximize their life, achieve goals, and develop a healthy and pain-free lifestyle, despite their age, culture, identity, or disability. I was lucky enough to have exceptional physical therapists that took extra time to teach me through the process and show me what it truly means to be a physical therapist. Because of them, I am inspired to have that impact on my patients in the future, and create an environment that will potentially inspire others to follow the same path."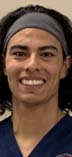 Sebastian Lopez
The University of Texas at El Paso
"My mindset to improve diversity and equity has emerged through my diverse background in volunteer work at schools, the food bank, and assisted living facilities. I have spent time teaching and working with a wide population of people, from children with disabilities to division one athletes to the geriatric population. In each setting, I learn more about myself and more importantly, that producing positive responses results from a culturally sensitive approach to people's needs. This aligns very well with the philosophy of Reminder Services, LLC. I admire that this organization aims to improve diversity, inclusion, and excellence in healthcare services."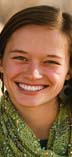 Marika Parrish
University of Wisconsin, Madison
The proportion of our population living with a chronic disease, be it cancer, cardiovascular disease, diabetes, or something else, is only growing, and there is so much that physical therapists can do to help this population improve their function, health, and independence. Physical therapy represents a way to give people back a quality of life that they may have feared they would never have again, and crucially, does so in a way that is empowering for the patient. I think that working with the help and guidance of a physical therapist can often be an empowering and restorative experience as it reawakens a patient's trust in their own body and its capabilities. The mental and emotional ramifications of this shift in perspective are, to me, just as important as the physical gains that occur. Many people understandably experience fear or anxiety about having to undergo surgery or to rely on drugs to attain some degree of functionality and normalcy. While those interventions of course have their time and place, physical therapy can frequently offer an alternative route to, or at least a mitigation of, those interventions. Any sparing of suffering and disempowerment from complications and life-long impairments and side effects is a huge success in my view.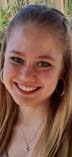 Rebecca Skipper
Carroll University, Waukesha, WI
"I have watched grandparents recovering from hip replacements gain mobility to be able to play with their grandchildren again, sports players recover and return to the sport they love, and seen patients who can no longer focus on their work due to neck pain improve drastically and return to work better than ever. Helping people move better inevitably improves patients' quality of life, and I am very passionate about helping people live their life to the fullest. I am pursuing healthcare administration as my undergraduate major because after working for a few years in an outpatient orthopedic clinic, I would like to open my own physical therapy clinic that takes both insured and uninsured patients. With a background in business and physical therapy, I will understand the financial aspect as well as the patient care aspect and will be able to reach many people. I am extremely excited for my future career as a therapist and all of the patients I will be able to positively impact. "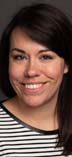 Samantha Zawistowski
University of Wisconsin, Madison
"I have enjoyed seeing the transformation that happens as people's pain starts to decrease and they realize that they can get back to the things they love. In Ballroom Basics of Balance, I educate small groups of older adults in balance safety in their homes and community. I also support instructors in teaching ballroom dance, adapt activities to ensure safety and participation for individuals with Parkinson's Disease, Multiple Sclerosis, and blindness. I enjoy helping clients identify goals, find creative solutions to barriers, and accentuate their strengths. I love seeing hope grow as they gain control and expand the possibilities for their future. I aspire to be a Physical Therapist who epitomizes these beliefs and serves the community members who need it the most."
2019 Physical Therapy Scholarship Winners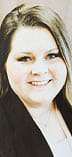 Matalie Place
First-Year Graduate Student
Rockhurst University, Missouri
"I once saw a quote that read: "It is a beautiful thing when a career and a passion come together." I took an anatomy and physiology class in high school and realized physical therapy was a field where these two things would collide for me as I not only loved the subject base but could see how it would fit my interests as well. I always wanted a career where I could help others while using critical thinking skills and have the opportunity to be active during the day. This particular field was all of these things, not to mention there were so many possibilities and avenues to pursue. Since this time, I have obtained a BS in Biology, an AAS in Physical Therapy Assisting and am now advancing myself, knowledge and career by pursuing a Doctorate in Physical Therapy."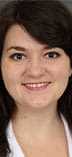 Sarah Hill
First-Year Graduate Student
The University of Tennessee at Chattanooga
"A week of shadowing [a Physical Therapist] drove me to apply for a summer internship. In every patient, I saw a quality to be admired. I saw the strength of a paralyzed two-year-old who wanted a juice out of the fridge across the room. I saw the joy of a child with Fetal Alcohol Syndrome riding a bike for the first time. A freshman in high school with cerebral palsy showed me the true meaning of determination as she took her first independent steps, hoping one day to walk across a stage to receive a diploma. German physicist and Nobel Peace Prize winner Max Planck once said, "If you change the way you look at things, the things you look at change." In one short month, the faces I encountered through this internship forever changed the way I view physical therapy as a profession, disabled individuals (whether children or adults), and even myself. This field is not about competition; it changes lives. These children are not broken; they are stronger than I will ever be. My true calling is not to find success in accomplishing my own dreams; it is to help others be successful in accomplishing theirs. My goal after graduation is to one day own and design a place for these children, where their progress and dreams are more important than anything else: a place that does not focus on their impairments, but rather the limitless possibilities in store for them."

Austin Warren
Third-Year Graduate Student
University of South Carolina-Columbia
"My choice for a career in physical therapy is multi-factorial. For one, I was a patient myself at one point in high school. I suffered a few knee injuries while playing high school soccer. Following two knee surgeries, I received physical therapy where I quickly fell in love with the profession. I enjoyed the laid back atmosphere and the high amount of patient-clinician interactions. […] After graduation from physical therapy school, I hope to work in either a sport or orthopedic outpatient setting. I also have an interest in working part-time in either the inpatient rehab or home health settings. Long term, I hope to provide high-quality care to my patients regardless of the setting I work in. I aim to do this by becoming board certified as either a sport or orthopedic clinical specialist. I have always been taught by my parents to give back to the community and always lend a helping hand to others. Because of this, I would love to serve as a clinical instructor to upcoming physical therapy students as well as provide pro bono services to underrepresented patient populations."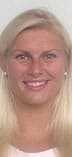 Peyton Kranz
Third-Year Graduate Student
University of South Carolina-Columbia
"Before graduate school, I had little understanding of the wide impact PTs make across a variety of patient populations and settings. I associated PT with athletes, never really thinking PTs had a place in other settings like schools, hospitals, inpatient rehab, emergency departments, etc. This made me love physical therapy even more. Not only can we help injured athletes return to play, but we can also decrease the length of stay in a hospital, we can decrease unnecessary hospital admissions via triage in the emergency department, we can improve gait, balance and functional movement in patients with degenerative diseases to increase the quality of life. I could list dozens of awesome things PTs can do to help people gain independence, improve quality of life and get them back to what makes them happy. Which at the end of the day is what the patient cares most about – being able to participate in life with family and friends and do what makes them happy. And I can't think of a better way to spend a career than to help people be functional, safe with movement and happy with their quality of life. "
Name Withheld
Second Year Graduate Student
The fifth 2019 ReminderCall.com Physical Therapy Scholarship Winner has chosen to keep her identity private, but here is an excerpt of her inspiring essay: "However, the dream does not stop there. This volunteer experience also inspired me to dream of working at […], an elite healthcare establishment for active and non-active duty servicemen and women. Here, I would like to work in the neuro-PT unit. I would be working hands-on with patients who have had life-altering neurological injuries like limb amputations, and spinal cord injuries. In this sector, I will be able to be the most effective possible support system, not only physically but also mentally and emotionally. Additionally, with the advanced equipment, technology, and research that this facility provides I am excited to see the enormous functional gains the patients can make. At the end of the day, seeing the joy that physical therapy can provide to a patient and their family is the best inspiration and encouragement there is to choose this occupation."
2018 Physical Therapy Scholarship Winners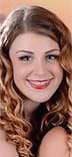 Savannah McMillen
University of Mary Hardin-Baylor
College Senior
"The medical field is one that is constantly evolving. Pursuing a career in the medical field means you must be committed to learning for the rest of your life. Healthcare professionals also must interact with people. Working with the public gives you the opportunity to be a positive light in your community. I am passionate about helping others feel better and learn to care for themselves which is why I am pursuing a degree in physical therapy."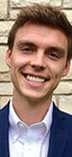 Carl Meyer
Marquette University
First-Year Graduate Student
"I hope to be a teacher not only in the clinic but someday also to future physical therapists. There are few things more important than passing a passion for service to others, particularly the future generations. I also want to contribute to or perhaps found a non-profit physical therapy service that is able to narrow the healthcare disparity I see every day at the [Milwaukee Rescue] Mission in the impoverished people of the city, and in the world. The cost can be a barrier to people who need care the most, and it is no less than my responsibility to advocate, work, and sacrifice to make sure the people that need care the most are able to receive it."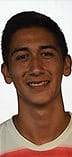 Diego Galaviz
California State University-Dominguez Hills
College Sophomore
"I started playing recreational soccer when I was five years old which has led me to the privileged opportunity of playing collegiate soccer. Through my young to adolescent years, I've played competitively which exposed me to experience physical injuries along the way, such as a fractured clavicle and a concussion. Going through the recovery process of these injuries, I observed first-hand how the medical professionals nurtured me through the recovery process and provided encouragement and support to become stronger physically and emotionally. I will never forget these experiences."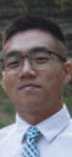 Kevin Le
Saint Paul College
College Sophomore
"I engage in volunteering at Regions Hospital's Same-day Surgery center, where I have the opportunity to talk face-to-face with working nurses and surgeons. In addition to that, I am also a part of OSI Physical Therapy's student observation program where I get to learn about the methods of rehabilitation that physical therapists perform. Being in the student observation program gives me a strong sense of reassurance that physical therapy is the field that I want to work in. As I observe, my experience with being a patient lets me have the perspective of both sides, allowing me to empathize with the clients."
Name Withheld
The fifth 2018 ReminderCall.com Physical Therapy Scholarship Winner has chosen to keep her identity private.
2017 Physical Therapy Scholarship Winners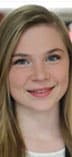 Emily Bjanes
University of Pittsburgh
Second Year Graduate Student
"As a second-year DPT student at the University of Pittsburgh, it is my dream to make a difference in other people's lives just as my PT did for me. At Pitt, I have had the opportunity to participate in two part-time clinical rotations in outpatient orthopedic settings. These experiences have solidified my interest in outpatient physical therapy practice as they have allowed me to work with a patient population I am truly passionate about. Therefore, I hope to have a career as a PT in an outpatient orthopedic setting that specializes in the treatment of athletes. I have seen the positive effects of PT after sports injuries first hand and aspire to help my patients return to sports pain-free and stronger than ever."
Jacqueline Green
Marquette University
College Junior
"I knew exactly what I wanted to be when I grew up before most people my age had even considered the topic. My mom is a physical therapist and when I was growing up, I watched her take care of my grandfather who had Parkinson's. I saw how much she genuinely loved her job and I felt her passion for helping others. Six years later, I am in my junior year at Marquette University and will begin Physical Therapy school next year. Each time I have the opportunity to shadow or learn about something related to the field, I still get the same excitement and fascination that I did watching my mom take care of my grandpa years ago. There has never been a doubt in my mind that I am doing the right thing with my life."
Megan Renn
University of Pittsburgh
Second Year Graduate Student
"A career in physical therapy was inspired by my curiosity with how the human body works and adapts in order to meet the challenges presented in our environment. As an athlete, I could appreciate the need for the body to optimally perform, but I also saw the benefit to maximizing functional mobility in a general population hoping to maintain their current activity participation. In order to pursue a degree in physical therapy, I believed I would be best prepared through attending the University of Pittsburgh, a leading institute in rehabilitative research and care."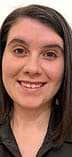 Lauren Wessel
Wingate University
Second Year Graduate Student
"Through my volunteer and work experience in the field of physical therapy, I have glimpsed my future. I have helped turn 'disabilities' into abilities, and I have seen the difference movement makes. I struggle to use the word 'disability' because I know people who wear this label also possess greater potential than some others may realize. Physical therapists see this potential, and through hard work and dedication, they help show it the world. My career will focus on enhancing the lives of others, especially children, with opportunities to grow and to show their special abilities."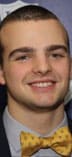 Lucas Zastrow
University of Toledo
Second Year Graduate Student
"Throughout my life, I have experienced musculoskeletal impairments that cause me pain and limit my physical ability. This situation pushed me to seek out physical therapy services. I was extremely impressed with the knowledge and clinical reasoning my therapists applied to improving my condition. This experience gave me a firsthand look at the power physical therapists hold to transform the lives of their patients. I am extremely grateful for the impact physical therapy has had on me personally, and I hope to use this career to impact others in a similar manner."
Congratulations to all of our Physical Therapy Scholarship Winners! To apply for next year's scholarship program, you must meet all of the following criteria:
Be a United States resident with a valid ID;
Be enrolled in a Physical Therapy program in an accredited college in 2022;
Be a college sophomore, junior or senior OR a grad student;
Have a cumulative GPA of 3.5 or higher.
Next Application Period Starts In August 2022! Apply here!