Best Apps for Small Businesses to Improve Business Operations
Managing a small business is all about making the most of limited resources. Finding the right apps can help with your growth and success. What can the best apps do? They help keep track of tasks, create reminders for yourself and your team, share important information, organize workflows, save time, and connect you with customers.
Apps can show real-time metrics that help you understand what works and doesn't. They can tell us when it is time to make changes to improve results. Some popular small business apps, like Google Workspace, Salesforce, and QuickBooks, can significantly boost your productivity. The following is a collection of popular apps used by top SMBs daily.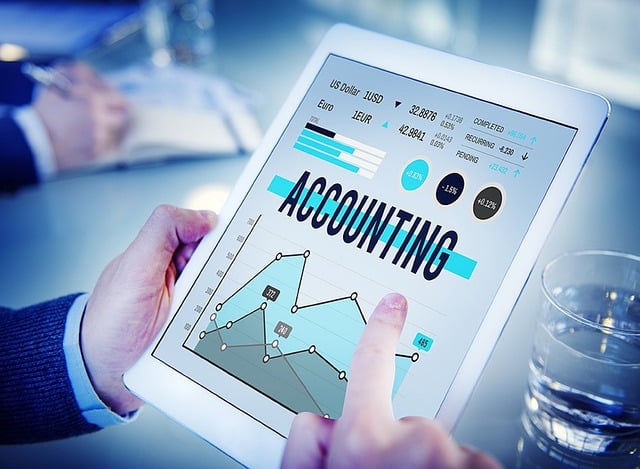 Best Apps for Accounting and Finance
Accounting is an essential function for any business. It is the process of keeping track of all the money that comes in and goes out, ensuring everything balances at the end of the day. Accounting software makes this process easier by helping you record transactions, manage cash flow, and track expenses. Cloud-based accounting software is an excellent option for small businesses with on-the-go employees or contractors who need access to company data on mobile devices. It also works well for companies that have employees in remote locations. Many accounting and finance apps are available on the market today, but not all are created equal.
There are a host of small business apps designed to make entrepreneurs' lives easier. You can find apps for just about anything you need, from accounting to HR, and it can be hard to find the best ones. Just remember that no two companies are the same. Find the finance app that works best for your product or service.
Best Apps for Managing Inventory
Managing inventory is a very time-consuming task for small business owners. The list includes identifying and analyzing inventory, ordering, production, distribution, and warehousing. Analyzing inventory takes forecasting, which involves estimating future demand for products and services. It shows small businesses the amount of stock they need to hold, what prices they should charge, and when to reorder.
The ordering step needs a lead time that uses the estimate from forecasting. Ordering time and quantity are found from previous orders placed. Every step listed is best managed with dashboards and notifications. There are many apps with excellent inventory management systems for small to mid-sized companies, but these are some of the best:
Inventory Lab is designed to keep track of your inventory and to create a system for keeping it organized and up to date. It also has an integrated barcode scanner so you can scan your products as they come in for real-time inventory control.
Retail Pro Inventory Management System offers different levels of access depending on the type of user, automated data entry, and customizable reports.
Inventory Control is a simple and efficient app that lets you logically manage your inventory. It provides product tracking, on-hand inventory, and inventory management.
Inventory Tracker Plus is a web-based inventory management software. It tracks and monitors inventory levels as well as sales. Inventory is tracked in real-time, and their dashboard makes it easy to view all inventory data in one place.
Inventory Pro is built for e-commerce stores and manufacturers. Retailers use it to keep track of their products and inventory. Manufacturers use it to plan production. Inventory Pro can create product listings, manage inventory levels, and monitor sales channels such as Amazon, eBay, and Etsy.
Best Apps for POS and Payments
Good point-of-sale software is crucial to an efficient company back end. The point-of-sale terminal at a cash register is typically integrated with the inventory management system. Together they let retailers process payments, track sales, and complete end-of-day requirements without worrying about working capital issues. The best POS and payment solutions software will solve expensive problems and ease your tax reporting trouble. Here are the best apps to consider:
Best Apps for Time Tracking & Team Management
Coordinating, motivating, and directing people in a way that maximizes their potential often gets overlooked in the digital space. Remote work is cost-effective and efficient but makes time tracking and team management more difficult. Apps that let team leaders understand individual strengths and weaknesses can contribute to the ROI of remote workers. Here are the best small business apps for tracking time and team management:
Best Apps for Communication
Communication apps reduce errors, organize solutions, and build collaboration between team members. The "tell, show, do" capability has proven to be an efficient way to share information. Here are some of the best small business apps for communication:
Slack offers a real-time chat between employees, teams, and clients. It's been used by companies such as Google, IBM, Target, Disney, and NASA. Slack works with any project size and has many features, such as integrating with other apps, video calls, and notifications.
Microsoft Teams is a collaboration app that integrates seamlessly with essential MS Office products like Excel, Word, and Outlook.
Google Chat is replacing Google Hangouts at the end of 2022. This video chat service lets companies communicate with their team through a live-streaming video feed. Google chat is a cloud-based app accessible by browsers, mobile devices, and tablets. It's available to anyone, anywhere in the world.
Mattermost is an open-source team communication software that delivers persistent chat rooms, archiving of private messages, and threaded conversations. It was initially designed for developers looking for a modern replacement for email that integrates with existing IT infrastructure.
Chatwork integrates directly with an email to make responding more efficient. It's designed to help teams be more productive by keeping the focus on task completion.
Best Apps for Customer Relationship Management
Customer relationship management software has become a central element to many businesses. The right CRM app can help to grow a customer base and build customer loyalty. The best CRM apps will organize and control customer data, track customer interactions, and measure customer satisfaction. Finding the best CRM depends on your marketing goals, outreach campaign, marketing budget, and expansion goals. Here are some of the best CRM apps for small businesses:
Best Apps for Project Management and Organization
Project management apps organize workers around solving specific problems. The goal is to complete projects on time, within a budget, and with minimal risk. Apps reduce the project's complexity by organizing planning, execution, and stakeholders to ultimately close a project.

Here's a list of the best project management and organization apps for small and mid-sized companies:
The Bottom Line
Business management apps are a great way for small business owners to manage their day-to-day tasks and long-term goals. They provide a way for business owners to keep track of inventory, direct workers, connect with customers, and control finances.

Some of the most effective Internal Management Apps are developed by tech companies that specialize in enterprise-level software. Companies like Microsoft and Intuit offer continuous updates and patch security issues that may affect your business. This gives small business managers more control over systems-related issues like accounting, HR, and operations. Quickbooks or Teams can offer integration-rich environments that help small businesses when it comes to hiring employees, setting goals and objectives, and monitoring progress.
That said, some of the most popular Apps are built by scrappier companies that use an "It just works" approach. Apps like Harvest or Salesforce can organize the process of managing environments. This includes external teams, talking to clients, handling suppliers, and outbound marketing projects.

There are many different types of small business management apps out there, so managers must find the apps that fit their company's needs best.