Mastering the Art of Email Reminders for Seamless Appointment Scheduling
If you've run your practice for a while, you understand that lots of people miss their appointments. You aren't alone in this struggle: multiple studies show that upwards of 12% of adult patients fail to make it to your office. In addition, pediatric patients can have an even higher rate, with some estimates reaching 21% for those receiving care in a hospital.
Your patients will receive less care and you will lose income if you do not act.
Luckily, many solutions can help reduce the no-show rate. One of these is an email reminder. Sent at just the right time and in the right format, they remind your patients that the appointment is coming up. You'll also want to give them the opportunity to cancel or reschedule the appointment. This way, your staff will have a better chance of finding someone else to fill your slot. And by rescheduling the original patient, you can keep them on the right track.
Crafting the Perfect Email Reminder
As with most business-related emails, an effective email reminder is both an art and a science. For these tips, we can draw on the experiences of email marketers.
Subject Line: First Impressions Matter
Your patient is getting many emails every day, and many of them are commercial on some level. For this reason, you need to write a subject line that stands out and announces the email's contents.
Another tip is to make the subject line more personalized. This way, it's clear that you aren't sending spam.
Body: Informative and Engaging Content
Next, give the important information in your email body. This should include the date, time, and location of the appointment. Also, marketers recommend that you use a friendly tone rather than the robotic vibe of the past.
Effective Scheduling and Timing
It's hard to know exactly how many reminders you'll need, so you need to experiment. However, at a minimum, send a reminder a day or two from the appointment. This gives enough time for your patient to reschedule if necessary while being soon enough that they are less likely to forget in the meantime. Similarly, the ideal time to send your reminders depends on the industry. For medical, the evening is usually best.

One of the best ways to effectively send email reminders is by using your appointment scheduling software. Combined with the email client itself, you can send emails with minimal effort and staff time.
Top Features to Look For
Naturally, not all email reminder software is created equal. There are three recommended features that you should always expect.
First, look for automated reminders. Automation lets you send reminders with minimal effort after initial setup. Likewise, you want customizable templates. With customization, you can insert the patient's name and other important information.
Finally, get calendar integration. This way, you won't have to transfer information between programs manually. The software vendor should have a list of recommended Appointment Scheduling Software
Integrating Reminders with Other Communication
Because not every patient will want an email reminder, your software should have functionality for other options, such as:
SMS Reminders. Text messages are a very effective way to get people's attention, as the recipient nearly always opens them.
Phone call reminders. This is the old-fashioned method, and it still works well.
Social media and messaging apps. Messaging works well for the younger generations.
In other words, there are many ways to reach your patients with a reminder.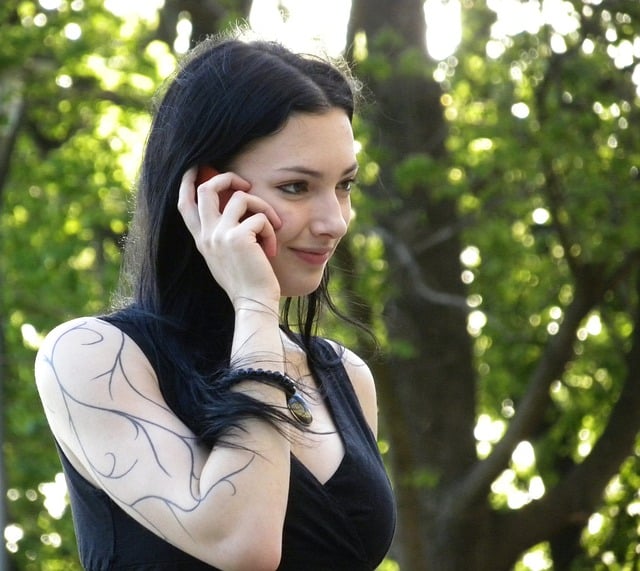 Tracking and Analyzing Reminder Effectiveness
One of the most important aspects of an email reminder campaign is making sure your efforts are effective. Typically, we express this as meeting your Key Performance Indicators (KPIs). For email campaigns generally, we talk of open rates (how often the email is opened) and click-through rates (do people go to your website from the email). In both cases, the higher, the better.
For reminder emails, there's another KPI: no-show rates. Here, you want the numbers to fall because people are making it to your office.
If KPI rates aren't being met, you need to optimize further. A/B Testing for Optimization will help you do that by comparing two variations of your email practices to see which one performs better.
Legal and Ethical Considerations
While email reminders are convenient for most people, there are some legal and ethical considerations. In the US, there's a law called the CAN-SPAM Act that imposes restrictions on commercial emails. Other jurisdictions, including some states, have similar laws.
Similarly, you must be careful about privacy and data protection. For healthcare facilities in the US, HIPAA applies to email communications and limits what you can say in an email. Similarly, you must comply with data protection laws, such as the GDPR and CCPA, in your jurisdiction.
Ultimately, it's critical that your patients understand you value their privacy.
Best Practices for Email Reminders
Besides compliance with regulations and common courtesy, there are a few other best practices to follow.
First, do give enough information in the email so that your patient will have all the basics. But don't say too much. Your focus should always be the call.
Second, do use a friendly tone in the email. On the other hand, don't be overly familiar because this is business communication.
Adapting Email Reminders for Different Industries
Email reminders aren't the same for all industries. For example, healthcare has more robust privacy protections than many professional services sectors. Similarly, the frequency of emails and your rescheduling procedures may be different depending on the type of business and business model. Be sure that your email reminders are appropriate and effective for your industry.
Summary and Conclusion
Sending out reminder emails is a great way to avoid having your patients miss their appointments. However, not all emails are created equal. The most effective ones will follow best practices, such as keeping it short and giving only the essential information. You should also perform quality control measures to boost your success.
Resources
Frequently Asked Questions (FAQs)

How can I ensure my email reminders don't end up in the spam folder?
Following best practices and sending your emails from an address linked to your business will help a lot.

What are some ways to make my email reminders more engaging?
Don't make them sound robotic. Use the patient's name, and encourage them to reach out.

How do I handle last-minute appointment changes or cancellations?
You can post a cancellation link in the email or have them call your office. Ideally, you should reschedule the patient when they cancel.
Sources:
https://bjgp.org/content/71/707/e406
https://www.ncbi.nlm.nih.gov/pmc/articles/PMC6340409/
https://blog.hubspot.com/sales/friendly-reminder-email
https://www.gartner.com/en/digital-markets/insights/the-future-of-sales-follow-ups-text-messages
https://www.ftc.gov/business-guidance/resources/can-spam-act-compliance-guide-business