How to Stop Spam Calls, Robocalls and Texts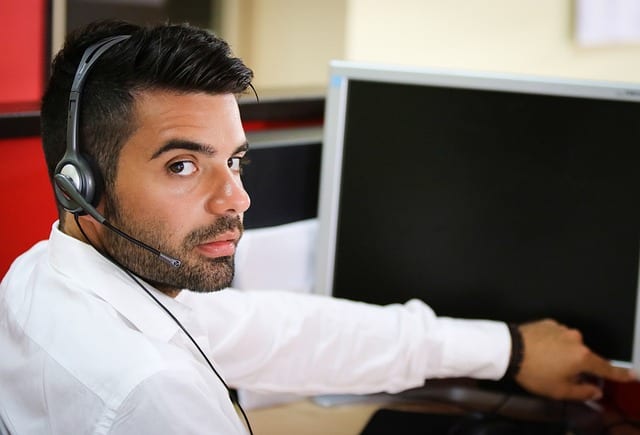 What are spam calls, and where do they come from?
Spam calls are those you get with the intention to trick or scam you into giving out personally identifiable information, including payment and social security numbers. Common scams can include IRS scams, charity scams (recently, these are common after a natural disaster), and auto-warranty renewal offer scams.
Other calls are placed by legitimate telemarketers who can purchase a list of valid phone numbers from third parties; your information is collected by initiating an 800, 888, or 900# call (according to the Better Business Bureau). While these calls are typically annoying and unwanted, they are mostly not fraudulent.
Learn More
Why are you getting spam calls?
Scammers found out that it was a quick, easy scam to prey on people in times of turmoil (after a natural disaster) or grief (find a person in the obituary that has just lost a spouse) and use some smooth-talking finesse to separate people from their hard-earned money.
Sometimes, spam calls are as simple as wanting to verify that your specific number is active, so they can then duplicate (or spoof) that number to call others in your area. The logic is, with the same area code (and typically, similar 1st three numbers) more people are likely to answer the call because it seems local and possibly legit.
Once these spammers/scammers have a valid number to spoof, they can use them for any number of bogus offers and spam others with calls, leading to you getting a lot of return calls and/or texts.
Learn More:
Are there laws that regulate spam calls?
The Federal Trade Commission (FTC) created the National Do Not Call Registry in 2003, but unfortunately, this registry is only followed by legitimate telemarketing companies within the U.S. In 2020, the Federal Communications Commission (FCC) mandated a STIR/SHAKEN (or SHAKEN/STIR) internet protocol to combat spoofed robocalls (those mass calls sent out with a pre-recorded message). For more information about these laws and others in the works, see https://consumercomplaints.fcc.gov/hc/en-us or www.ftc.gov.
What you can do about spam calls
If there's any way to avoid it, do not answer calls from numbers that you don't know. There are new functions built into cellphones that automatically tell you if a call is "Unknown" to you, is a "Spam Risk" or is a "Verified Number". Use your best judgment if you're expecting a call, but the best advice is to follow the warnings on the screen and/or wait for them to leave a voicemail or send a valid text message follow-up.
Never give out personal information. Even if the caller says they are from a government agency, your financial institution, etc., don't give out social security numbers, bank accounts, or any other information. They will likely be smooth talkers, making the call seem urgent and need to act now. If it's really that urgent, they can wait for you to verify their identity by calling them back on a number that you can confirm is legitimate.
Talk with your service provider and follow the specific device help below to stop these absurd calls.
Learn More
Join the National Do Not Call Registry list
To stop at least the telemarketing folks from being able to reach you, go to the website www.donotcall/gov and enter your landline and/or cellphone number. If you'd prefer to make a call, you can reach them at 1-888-382-1222 from the phone you want to be added to the list.
A few stipulations to this, the FTC warns that it can take up to 31 days for telemarketers to stop getting through. Also, a list of people and groups that can still get through includes the following:
political organizations, charities, and survey-takers
businesses you've bought from or made a payment to in the last 18 months OR have inquired about or applied for the seller's goods or services within the previous 3 months

you do have the right to tell them, however, you don't wish to be contacted and follow the instructions for your phone and/or phone carrier to block them

out of-country organizations who use stolen U.S. phone numbers, scammers
Spam Blocking on a Landline
From a landline, you may go to the website www.donotcall/gov and enter your landline number. If you'd prefer to make a call, you can reach them at 1-888-382-1222 from the line you want to be added to the list. You can also purchase and install a landline call-blocking device; this will set you back anywhere from $27-90, with the most expensive guaranteeing you from receiving robocalls, scam calls, political calls, and more.
Learn More
Some phones block robocalls automatically
As mentioned, there are some phones that automatically filter out phony numbers for you. The most used phones for people in the U.S. are smartphones like iPhone and Android, so here are the steps to follow in case your specific model doesn't prevent these for you spontaneously.
Block Numbers on an iPhone
If you're getting multiple calls or messages from a specific unwanted number, there are just a few steps to follow to block them on your iPhone (other than iOS 14+):
Click on the Phone app, select Recents, then the Information Icon ("i" in a circle) by the number or contact you would like to block. Then scroll down and select Block This Caller, Block Contact.
You will repeat this for the FaceTime app, selecting the Information Icon next to the number, contact, or email address you would like to block, then scroll down to select Block This Caller.
To block Messages, you will open the conversation with the unwanted contact, tap the name or number at the top, tap the Info button, scroll down, and select Block This Caller.
For iPhone users who've upgraded to iOS 14+, your device is eligible and likely to auto-block spam calls and send them to voicemail. Wanted calls may inadvertently be blocked, so review "Silence Junk Callers" in "Call Blocking & Identification" in your "Phone settings".
Block Numbers on Android
The same goes for Android users. The steps to block numbers on eligible Android phones are as follows:
Click Recents from the Phone app, scroll to the number or contact you would like to block, then select the Information Icon ("i" in a circle) from the dropdown. This will take you to all activities with that specific number, where you can then select Block.
You will also see a Report icon which gives the option to enroll in your phone's carrier-specific blocking tools (see carrier sections below for your options).
Use carrier tools to block unwanted calls
The major wireless providers (AT&T, Verizon, and T-Mobile) all offer various solutions that you can activate for a fee and/or may be built into your device. The free versions of all of these seem to provide enough for the basic blocking of unwanted calls, but you may want to delve deeper into their paid service or apps to see what works best for your situation.
AT&T ActiveArmor Mobile Security
AT&T has introduced its security service (previously Call Protect) to AT&T ActiveArmor. The free version of ActiveArmor automatically blocks fraud and spam calls. It also offers nuisance (telemarketer, political, and survey calls) controls and alerts that can be adjusted. There is also a paid version, ActiveArmor Advanced, costing $3.99/mo. per line that also includes public Wi-Fi and VPN protection, identity monitoring, and reverse number lookup, among some other features.
Verizon Call Filter
With a compatible mobile device (capabilities vary by device type), Verizon offers a service called Call Filter. High-risk spam calls are automatically rejected and sent to voicemail. If you upgrade to their Call Filter Plus ($3.99/mo. per line or $10.99/mo. for 3+ lines), you have access to see what the potential spam number offers (e.g., free travel), which filters you want active, blocked call log and much more. A neat feature is one to screen out ones mentioned before, with your same area code and 1st three numbers (called Neighborhood filter), and like AT&T, there is also a Spam number lookup feature.
T-Mobile Scam Shield
T-Mobile is going the way of an app to help keep these scammers from getting through to your phone, called Scam Shield (found on both the App Store and Google Play). This allows their advanced network to analyze each call, updating every six minutes to stay ahead of scammers. With qualifying services and mobile devices, this app activates Scam ID, Scam Block, and Scam Counter services that help identify and stop unwanted calls. This app also warns of the potential to block calls you may want, so please adjust settings, and check the blocked call logs often. Scam Shield is an additional service that keeps your phone number private, but may limit access to emergency 911 calls, so definitely take a close look at the DIGITS Terms of Use for additional information.
Use the best apps to block robocalls
A robocall is one that can be made to a single number or multiple numbers to send a message to the masses at once. Most robocalls are illegal, spoofing real numbers and giving their recipients false, harmful, and/or predatory information. Some, though, are legal and useful (think, kids are getting out of school early, unexpectedly or you have an appointment with a doctor or a company that is coming to your house). The FCC states "Advances in technology have unfortunately allowed illegal and spoofed robocalls to be made from anywhere in the world and more cheaply and easily than ever before."
Best Free App
We hope you try some of your free options already loaded through your phone or carrier first, but the best free add-on apps we found were Block Spam Text & Call-TM (for iOS users) and TrueCaller for Android (also available for iPhone).
Best For Getting Revenge on Scammers
If you have a little extra money and you'd like to waste the scammers' time, the best app for that is called RoboKiller, which automatically blocks them and sends them somewhere even better than your voicemail. There are prerecorded messages to trick telemarketers and other unsolicited callers into thinking they're speaking to an actual person, featuring voices like cuddly Tide-spokesperson, Ice T. In wasting their time, they are calling at least 1 less person and messing up their call, sales quotas for the day. Win, win! Any for as little as $39.99/ year.
Best For Number Lookups
If you don't happen to be sitting at your laptop, already on Google, we suggest a Google Play app called Reverse Lookup. It's totally free and with about 25k votes, it's rated 4.5 stars for its ability to find a name associated with random numbers calling you.
Best For Unmasking Calls
Those of us who grew up with landlines and detached caller ID boxes probably remember some of the original shortcuts to use for phone call forwarding, blocking, and other functions. *67 can still be used to block your number manually and will show up on your recipients' screen as "Private". To unmask these users, the aforementioned TrueCaller can automatically block your number on each phone call and allow you to retrieve information about who is calling you with a blocked number.
Best For Blocking Robotexts
A robotext, like a robocall, is a text message that is usually sent to multiple numbers at once with a link, call to action, or other instruction to it. Again, it can be legitimate (a severe weather alert, a reminder to pick up your groceries, etc.) but if you pay attention to details like unknown numbers, misspellings, and grammatical errors, they can tip you off quickly to its legitimacy.
FCC Chairwoman Jessica Rosenworcel is proposing new rules to force mobile carriers to block illegal automated text messages (robotexts) that typically are smishing. What is smishing? Smishing is basically the same as email phishing, but in text form; a malicious, clickable link sent in text form that cybercriminals use to steal your personal data to commit fraud or other cybercrimes. In the meantime, Apps like Nomorobo can be used to block robotexts, filtering them into a spam folder in your messages.
Conclusion
Technology has improved our lives over the years, particularly in recent decades. Our streamlined communication has made sending and receiving messages and face-to-face connections (even around the world) a daily occurrence. Since 2020, we have relied on these technologies to work at a distance, and many people have opted out of a physical location for work altogether.
Of course, criminals and pranksters like to be a step ahead of us, coming up with new ways to throw a wrench into the way we get our information and stay in touch with others. If you follow some of the previously mentioned practices for your individual carrier, smartphone, and apps (even the free ones), you should be in a lot better position to block these unwanted calls and texts and avoid their nuisances.
*All suggestions are made with the disclaimer to check with your service provider and your phone manufacturer to make sure you can still quickly and safely make emergency calls to 911. *